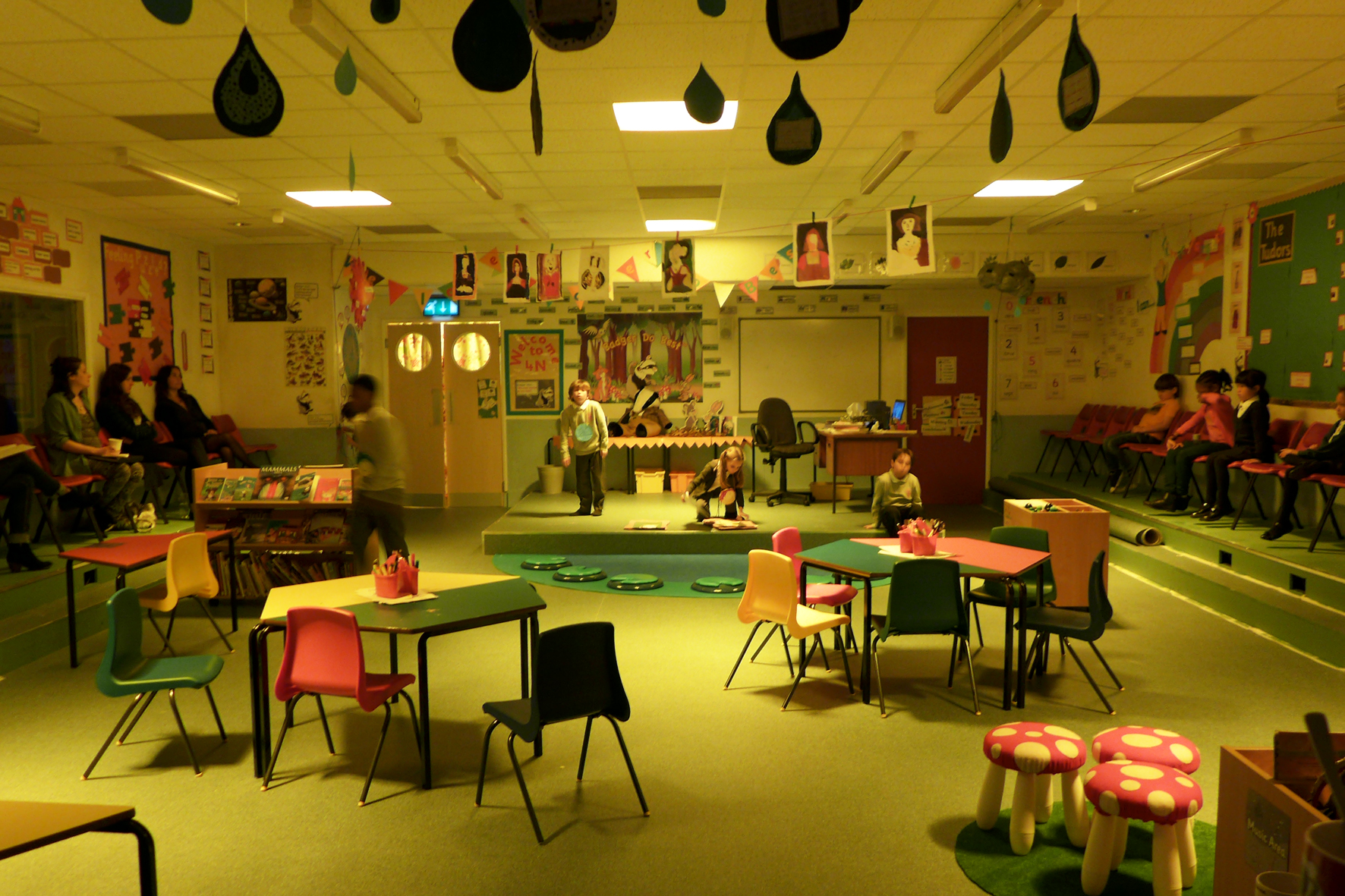 God Bless The Child
God Bless The Child / By Molly Davies / Jerwood Theatre Upstairs / Royal Court Theatre / November 2014
Direction: Vicky Featherstone
Light: Phil Gladwell
Choreography: Imogen Knight
PRESS
Chloe Lamford's set sits us at the edges of a Year 4 classroom complete with wall displays, tiny coat hooks and hexagonal desks. Flags and cardboard raindrops hang from the strip-lit ceiling. It's perfect.
THE TIMES
It must be said, though, and in no uncertain terms, that Chloe Lamford's set is an utter treat. The gasps of delight were audible as the audience filed in, and several of us stayed afterwards to explore it a little more – all rendered childlike for a moment.
EXEUNT
Featherstone and her designer Chloe Lamford have added clever touches: the children must wear goggles when painting; one child's artistic rendition of Catherine Parr, in unnerving rebellion, has eyes gushing brown blood down her face
THE TELEGRAPH
...There's much to admire in Vicky Featherstone's lively production, not least Chloe Lamford's delightfully authentic set of a large, colourful, overlit classroom.
THE EVENING STANDARD